BELIZE JUNGLE ZIPLINE Half Day ADVENTURE TOUR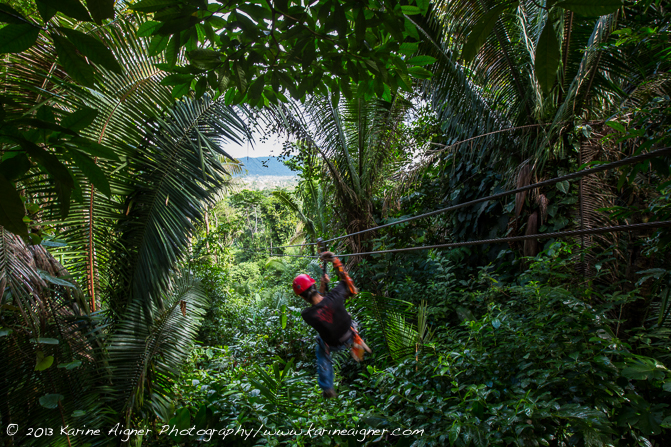 Duration: 4 Hours (approx.)
Product code: ZIP
Imagine flying through the rainforest canopy! You can combine your Belize cave tubing adventure with an exhilarating jungle zipline tour. The densest areas of biodiversity are found in the forest canopy, as it often supports a rich flora of epiphytes, including orchids, bromeliads, mosses and lichens. These plants attach to trunks and branches and obtain water and minerals from rain and debris that collects on the supporting plants. Here you will find a rich diversity of insects and birds, some yet to be classified. The canopy is also home to spider monkeys, sloths, and kinkajous.

You will be securely fastened to a harness that is attached to a cable. You push off from a platform up in a tree and zip along the cable to another platform. Here you get a birds' eye view of the jungle. There are a series of 8 platforms and you will be zipping for about 30 minutes. You will enjoy every thrilling minute of your aerial jungle tour!
Can be done on its own or in combination with the cave tubing or Barton Creek canoeing.