CAVE TUBING at Nohoch Che'en Caves Branch Archaeological Reserve Day Tour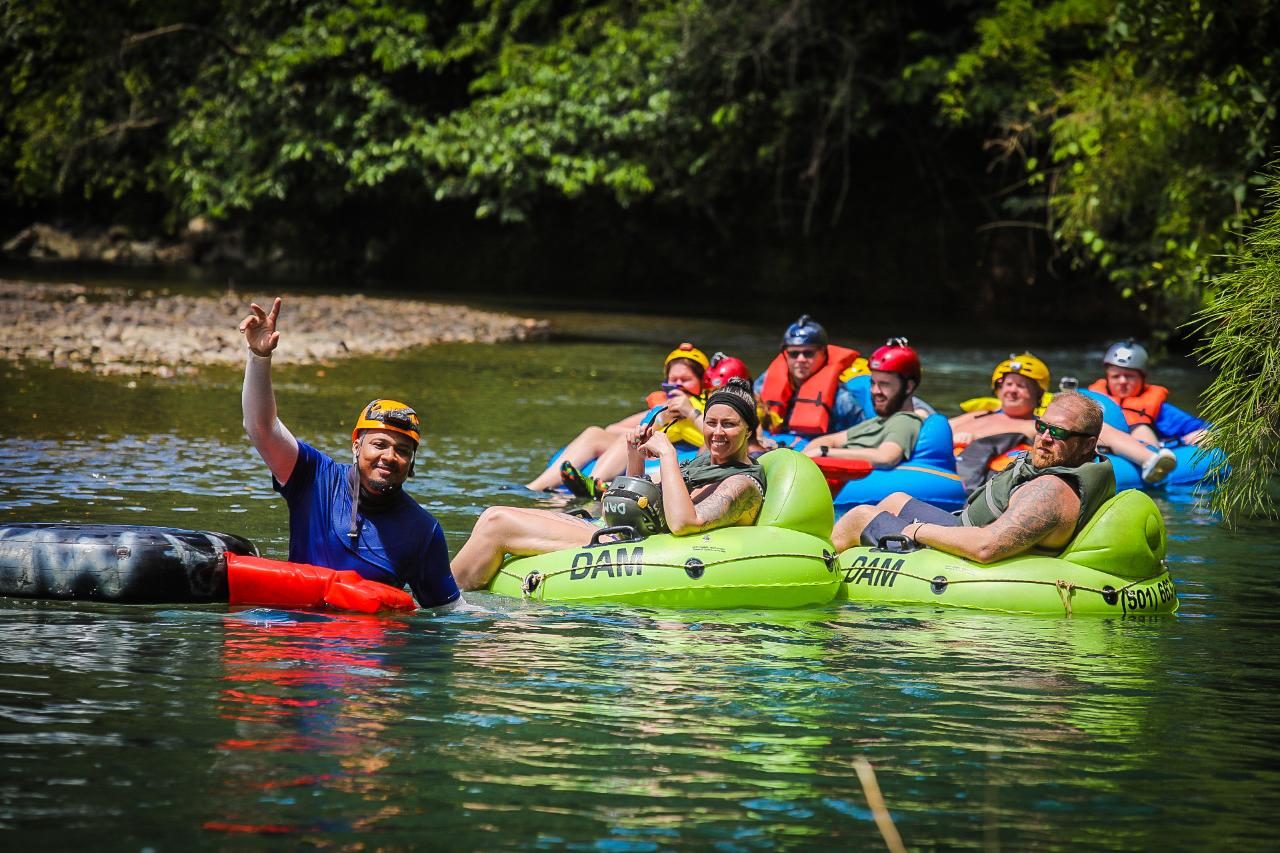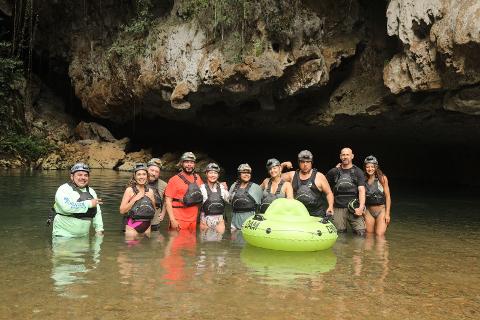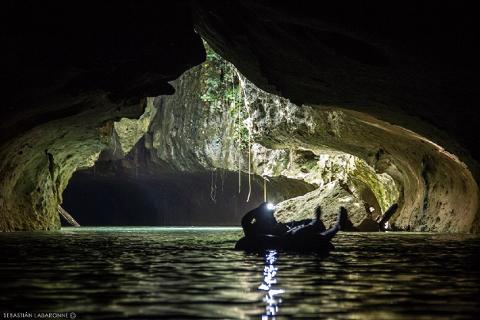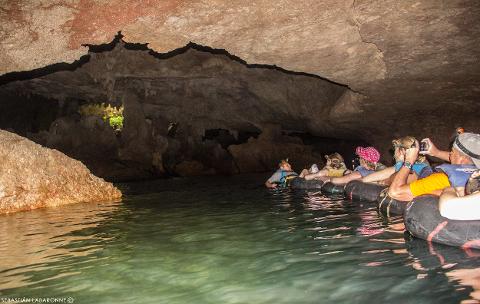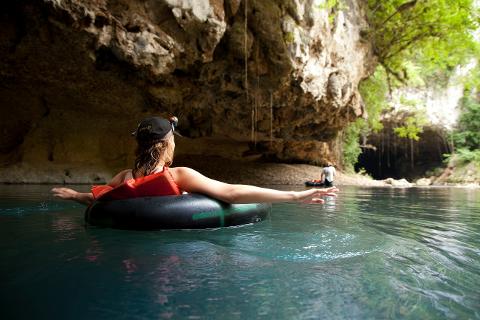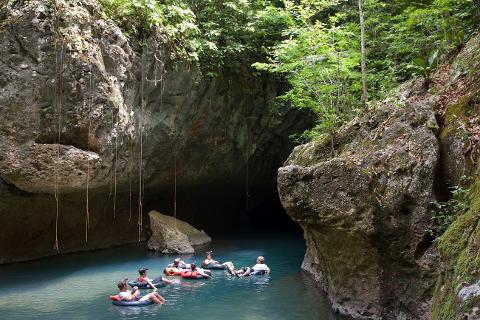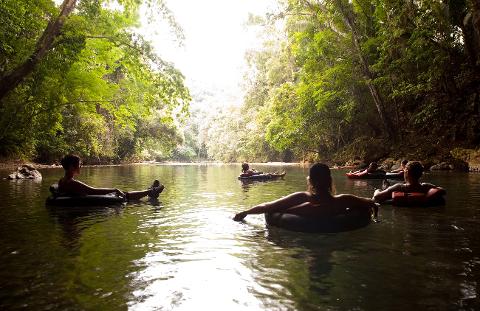 Duration: 6 Hours (approx.)
Product code: CAVE TUBE
Feel like you are in a real-life Indiana Jones movie as you float back in time through prehistoric caves filled with ancient crystal
formations and even human artifacts from centuries past. Enjoy a relaxing, yet exciting, trip along a
gentle flowing jungle river as you tube in and out of various cave passageways
in the Caves Branch river system at Nohoch Che'en Caves
Branch Archaeological Reserve.
We make our way on the Western Highway for approximately 1
hour drive and then along a dirt road for about 30 minutes. On our arrival to the Caves Branch site, we
gear up with helmets, waterproof headlamps, and of course, our inner
tubes. We take a flat hike through the
jungle for about 45 minutes before entering one of the many cave entrances and
passages that make up the cave system.
We hop in the water in our tubes and float toward the first
of two cave passages. The river
meanders in and out of the caves system and we are carried along by its current
to another world. Floating downstream
through the cave passages we learn about the geology and ancient history of the
limestone cave system. We also learn
about the Maya culture and the indigenous inhabitants of the area who have used
the caves for ceremonial purposes for thousands of years.
There is opportunity to stop for a snack and swim in a beautiful
natural swimming hole before continuing through the last of the passages, the
most active of the three caves. Here you
can view amazing cave formations and see colonies of bats. At the exit of the last cave, we have a 20
minute river float through lush rainforest that leads us back to the parking
area. We then have a homemade picnic
lunch before driving back to San Ignacio.
For the best in cave tubing adventure join us at MayaWalk!
Timeframe: 8:00 am to 2:30 pm
Difficulty: Easy
What to bring:
Wear pants or shorts
and shirt, t-shirts are good, bathing suit, water shoes with thick soles,
sandals (no flip-flops), or tennis shoes, mosquito repellent (they are note
bad), bug spray- if allergic or easily bothered, sun screen- if you are
sensitive to the sun
Age restriction: None.
Height restriction of minimum of 48 inches