MACAL RIVER FULL DAY CANOEING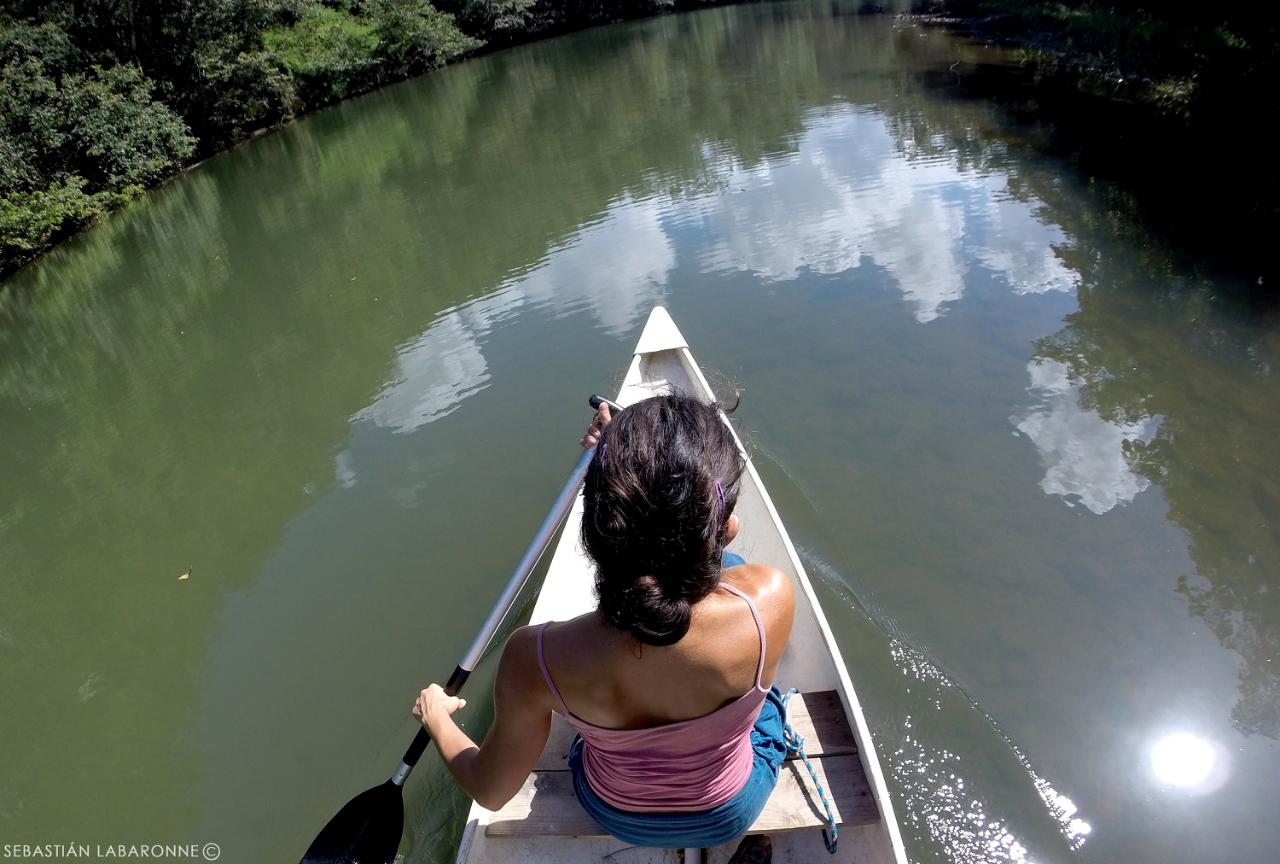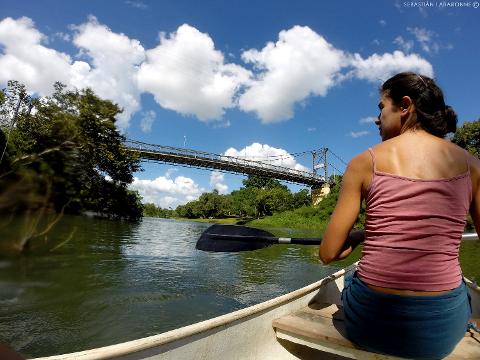 Duration: 6 Hours (approx.)
Product code: RIVER CANOE FULL
The Macal River is a magnificent jungle river and the perfect waterway to enjoy a Belize canoeing trip adventure. The river originates in the Maya Mountains and flows through limestone hills and jungle toward San Ignacio Town and then onto Belize City, after its confluence with the Mopan River. This river main watershed for San Ignacio town and the center of life for the community.
From San Ignacio, we leave at 9 am in our canoes upriver passing under the historic Hawksworth Bridge and then away from civilization into the green jungle. Lined with cliffs and cave openings, with iguanas perching on mammoth trees above, the scene is almost prehistoric. Unexcavated Maya sites dot the riverbanks, villagers bathe and wash their clothing, and horses and cattle come to the water to drink. You will see wildlife along with way including a variety of bird species, and possibly see the tracks of larger mammals such as tapirs, white lipped peccary, armadillo, and even jaguars in the mud of the riverbank. Colonies of bats roost under limestone ledges and the water shimmers in the sun against the white rocks.
We continue up the river toward Chaa Creek Resort, a premier luxury eco- resort which is home to a medicinal plants trail, Blue Morpho butterfly farm, and natural history museum. Chaa Creek is host to many environmental conservation and sustainable tourism projects (such as Archaeology Research, Bay Palm Reforestation, Agroforesty Research, Vascular Plan Cataloguing, Birds Without Borders, and Howler Monkey Reintroduction. After touring the natural environment of the property with your guide, we have a picnic lunch and continue back down river toward San Ignacio, where we end at the wooden bridge.
Timeframe: 9 am to 4:30 pm (full day), 9 am to 1:00 pm (half day)
Difficulty: Easy
What to bring: bathing suit, towel, hat, bug spray, sunscreen, water shoes, water bottle, snack
Age restriction: None.